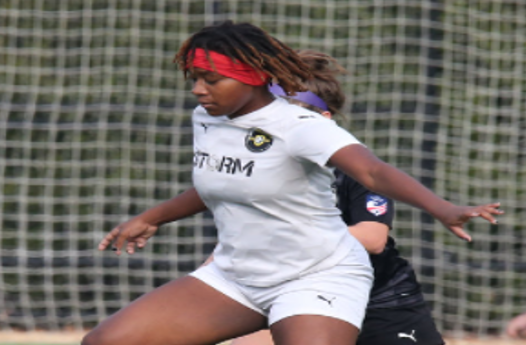 Posted On: 01/12/22 12:34 PM
With the high school season looming ahead with most teams starting their preseason matches next week, we will take a look at some of the talent the West Georgia area has with girls players. Today, we take a look at some of the top Class of 2022 and Class of 2023 players in West Georgia.
D Yanet Gonzalez, Carrollton (Class of 2023)
She is a physically strong defender who tackles extremely well. As an outside back, she covers her winger exceptionally well, which allows the winger to press higher and press the attack much more.  She is very strong technically, which allows her to play into midfield to jumpstart the attack many times.  Her individual defending is very consistent, as she constantly dispossesses her opponents.
D Autumn Hale, Villa Rica (Class of 2023)
A strong 1v1 defender, she is a great presence at center back. Her ability to cover for the outside back down her side allows for the team to open up much wider and spread out in the attack. She is strong in the air and can keep the striker(s) pinned with their back to goal often. When she wins the ball, she is able to play longer,