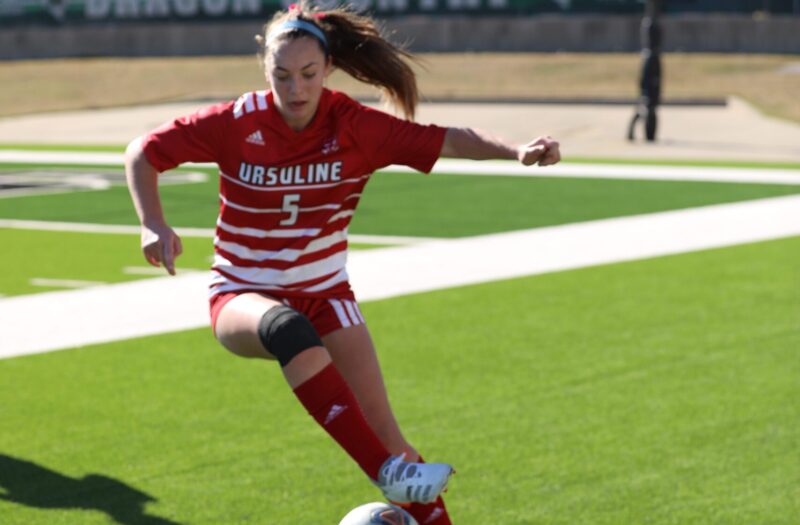 Posted On: 01/6/22 8:22 AM
Marcus (Texas) girls completed a 3-0 run through the National Elite Prep Showcase with Wednesday's 3-0 victory over Steele Canyon (Calif.). The result will move Marcus, currently No. 7, higher in next week's FAB 50, especially since No. 1 Flower Mound (Texas) took a loss Wednesday to a fellow Top 25 team.
Wednesday marked the close of the main competition at this year's NEPS, although a pair of matches will be contested Thursday. We will have a more detailed All-NEPS team and wrap-up information at that time.
Circling back to Wednesday's action, Flower Mound entered the event as the FAB 50 No. 1 team. While that label still holds until the next ranking is released Tuesday, the defending state champs were a lame-duck No. 1 as a tie earlier in the week mean that Flower Mound was going to drop from the top spot, regardless. On Wednesday, however, the team's fate was sealed for certain as No. 14 Ursuline Academy (Texas) handed Flower Mound a 1-0 defeat behind an Audrey Bryant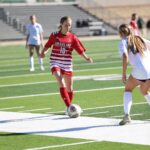 Audrey Bryant F Ursuline Academy | 2025 TX goal. Ursuline improved to 9-0-2 with the result and is poised to move back into the Top 10, which is where the Bears were ranked before its