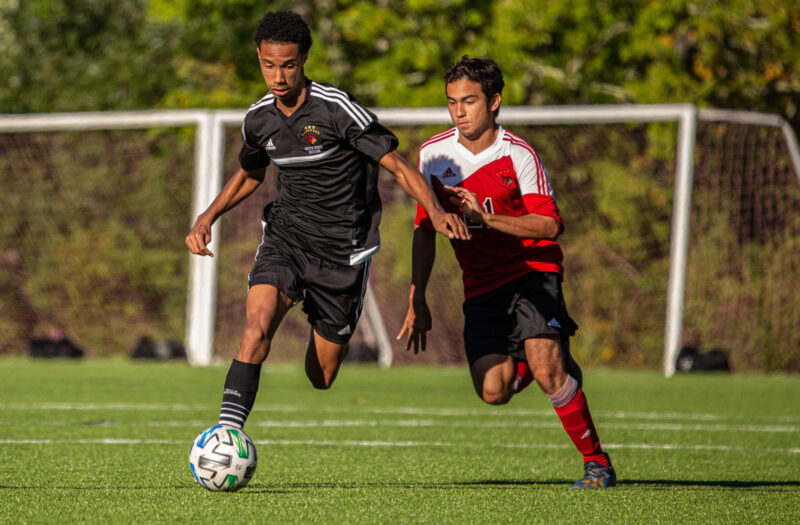 Posted On: 10/7/21 11:03 AM
Three major showcase events over the past three weekends provided platforms for players to get noticed by college recruiters. Today, we're taking a look at the top-performing Class of 2022 players from the Main Line, NXT LVL and Great River events, along with players from the Delbarton Invitational, who are uncommitted.
TOP 11 UNCOMMITTED SENIORS
GK Max Dunphy, South Kent School (Conn.): Simply put, Dunphy came up huge for South Kent at both the Main Line and NXT LVL events. The 6-foot-3, 200-pound senior from Marlboro, N.J., had several saves that secured South Kent's 2-0 win over fellow prep power Northwood School (N.Y.) at Main Line. Then, at NXT LVL, he fended off a lot of pressure as South Kent pulled out a 1-0 win over Loomis Chaffee. South Kent has had a history of NCAA Division I-bound keepers, and it appears Dunphy is next in line.
D Skylar Cunha Skylar Cunha M St. Benedict's | 2022 NJ , St. Benedict's Prep (N.J.): Cunha is receiving a lot of Division I interest in Northeast programs. Out of need he's been playing in the back for St. Benedict's, but he is a natural midfielder. His move to center back has