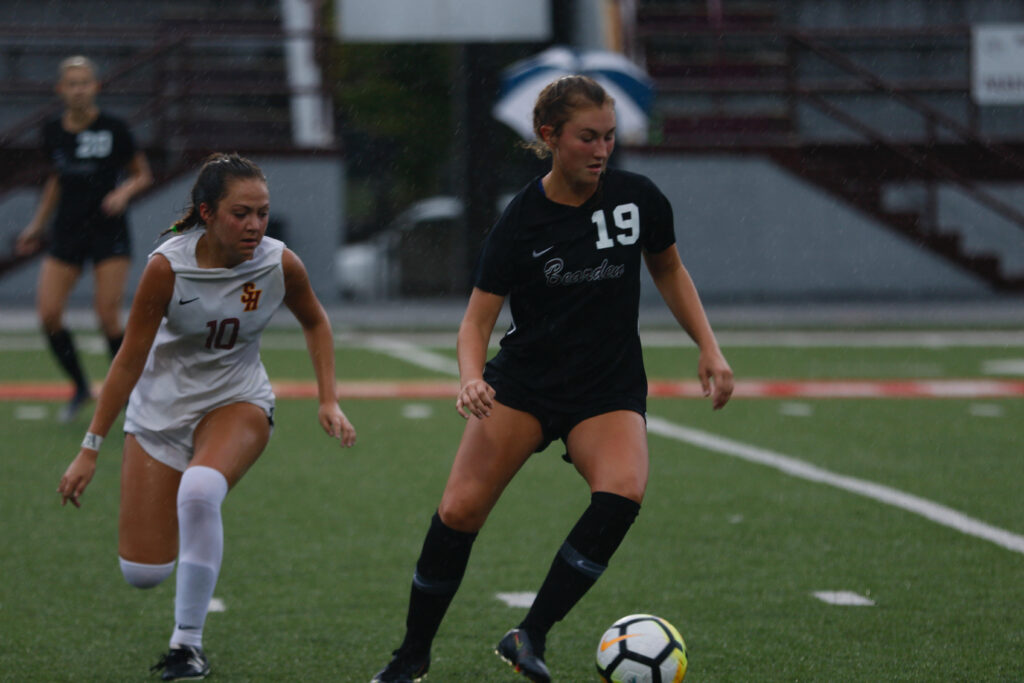 Posted On: 10/11/21 10:03 AM
For the first time in years, Portland Jesuit (Ore.) girls allowed more than a goal in a match. It also spelled the end of the nation's longest active undefeated run at 78 games.
Beaverton (Ore.) handed Jesuit a 3-1 setback last week in a clash of undefeated Oregon programs. Jesuit entered the contest at No. 1 in the state and No. 2 nationally. Beaverton was No. 2 in the state and No. 49 nationally. They flip-flop spots in the start rankings this week, and in the process allow Lakeside (Wash.) to take over the No. 1 ranking in the Northwest regional rankings. The move in the Northwest was one of five regional changes this week.
Good Counsel (Md.) inched up to No. 1 in the girls Mid-Atlantic rankings following a loss by Pennridge (Pa.) and St. Anthony's (N.Y.) took over the top spot in the East girls rankings. Nauset (Mass.), in the Northeast, and Maple Grove (Minn.), in the Midwest, inherit regional No. 1 boys rankings.
For the regional rankings, VISIT THE FULL RANKINGS PAGE (Note: The Top 25 rankings are updated on Tuesdays.
The state rankings also are updated. In order to view the state rankings, visit that state's home page and select boys or girls rankings.
New State No. 1s this week are BOYS – Macomb Dakota (Mich.), Richmond Collegiate (Va.), Sioux Falls Christian (S.D.), and Xavier (Conn.); GIRLS – Beaverton (Ore.), Cumberland (R.I.), Lakeside (Wash.), Hingham (Mass.), and Ocean City (N.J.).
STATE CHAMPS: The first state champion of the fall was crowned when Fargo Davies (N.D.) defeated Shanley (N.D.) in the North Dakota boys state final. Davies finished 16-0-2.