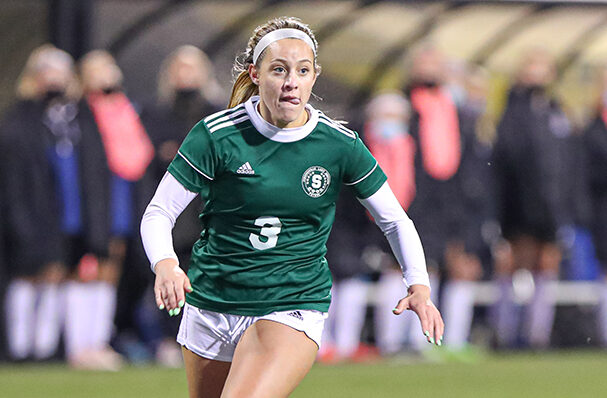 Posted On: 10/5/21 4:27 AM
Quite often, two of the best teams in the state meet for the state title.
Not in Indiana.
The geographical postseason format, coupled with the fact almost all of the state's top teams are in suburban Indiana, leads to unfortunate early round matchups. Case in point, FAB 50 No. 1 Noblesville and No. 20 Hamilton Southeastern square off Tuesday in a first-round postseason contest. The teams are a combined 25-1-4 after playing to a scoreless draw last week. One thing is for certain, there will not be a tie Tuesday — and this will be Noblesville's stiffest challenge to retaining the No. 1 spot.
In boys soccer, St. Ignatius (Ohio) scrapped a trip to Washington, D.C, when one opponent dropped them. Instead, the Wildcats headed to Kentucky for what were head-shakingly easy victories over stellar programs. After falling behind 2-0, St. Ignatius put an 8-2 hit on St. Xavier, the defending state champion. The following morning, the Wildcats ripped Ballard (Ky.) 7-0. It's completely dominating performances such as these that keep St. Ignatius clearly in the No. 1 spot.
VIEW THE COMPLETE Top 50s — FALL BOYS | FALL GIRLS
REGIONAL RANKINGS — FALL BOYS | FALL GIRLS
The highest-debuting teams this week are Berkley (Mich.) boys and Strongsville (Ohio) girls. Berkley has a 2-0-1 record against region and FAB 50-ranked opponents and will play two more this week. So far, this Michigan program has earned a spot among the nation's elite and debuts at No. 22. Strongsville is back! Last year's girls soccer fall national champion started No. 2, but an 0-2 loss banished the squad from the rankings. Now, a nine-match undefeated streak later, the Mustangs check-in at No. 22. Last week, Strongsville defeated two Top 25 teams, handing each their first loss of the season.