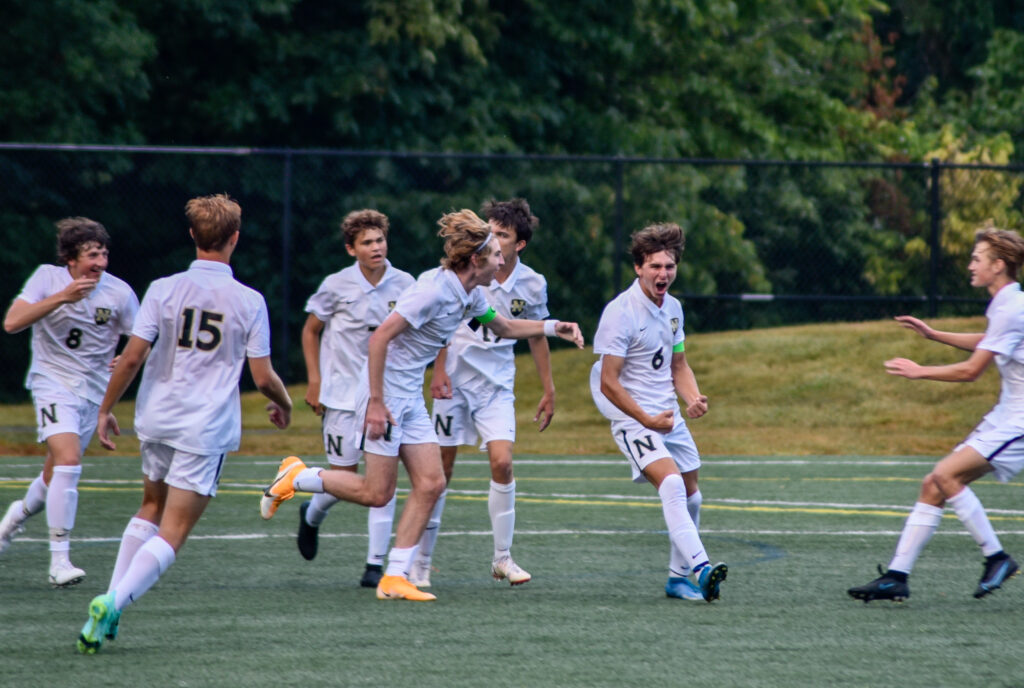 Posted On: 10/19/21 3:08 AM
Based on results, the quality of schedule played and remaining, and individual player talent, the pecking order at the top of the FAB 50 rankings are established so if No. 1 loses, No. 2 is the likely heir apparent. The only challenge to system is when the No. 1 team falls to another national title contender.
Such is the case this week in girls soccer.
No. 6 Homestead (Ind.) toppled No. 1 Noblesville (Ind.) 4-2 in the girls playoffs, ending Noblesville's 54-match undefeated streak and the Millers' run at No. 1.
The result, along with No. 4 taking a tie and No. 5 losing, allowed for a reshuffling of the Top 10.
And for the time being, it's Homestead, led by US Under-20 National Team member Amelia White, making the jump to No. 1, ahead of St. Anthony's (N.Y.) and Bearden (Tenn.), which remain Nos. 2 and 3, respectively. Ramapo (N.J.) moves up to No. 4 with Edina (Minn.) at No. 5.
In all fairness, the top six teams — which also includes Mount Notre Dame (Ohio) at No. 6 — are still in the running for the FAB 50 No. 1 final ranking this year.
On the boys side, the only significant movement in the Top 10 sees Conestoga (Pa.), with a 31-match win streak, moving up to No. 4, and New Albany (Ohio) checking in at No. 5 while Martin Luther King (N.Y.) slips from No. 4 to No. 6. Conestoga and New Albany were rewarded following impressive wins over nationally ranked teams. Conestoga knocked out Lower Merion (Pa.) 3-0 in a clash of Top 20 teams. Meanwhile, New Albany beat a pair of FAB 50-ranked opponents last week.
VIEW THE COMPLETE Top 50s — FALL BOYS | FALL GIRLS
REGIONAL RANKINGS — FALL BOYS | FALL GIRLS
The highest-debuting teams this week are Hingham (Mass.) boys and Camas (Wash.) girls. Hingham's boys team checks in at No. 39 this week and gives the Boston-area school the No. 1 team in the Northeast boys and girls rankings. Camas debuts at No. 40 this season. Washington is merely reaching the midway point of the season, so there is sure to be plenty of changes in the rankings in upcoming weeks.