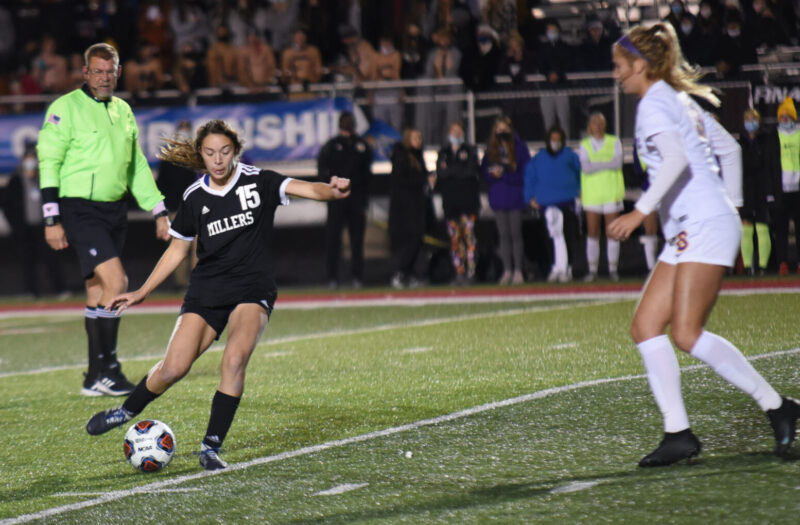 Posted On: 09/27/21 7:09 AM
About this time every year, the elite teams start to settle into a groove, leaving little change near the top of the regional rankings.
This week, No. 1 changed hands in only the Northeast boys and girls and Midwest boys regional rankings. The other 11 regions feature the same team in the top spot as last week.
Interestingly, it wasn't losses that cost teams in the Northeast their top position, but rather ties. Hingham (Mass.) girls and William Hall (Conn.) tied undefeated teams. With it being early in the Northeast schedule, the ties open doors for teams with perfect records to inherit the top spots. Glastonbury (Conn.) girls and Fairfield Prep (Conn.) take over regional No. 1 rankings. Hingham and Hall settle in lower in the rankings. In the Midwest, Wayzata (Minn.) boys had been cruising along until a 3-0 loss last week. That result bounced Wayzata from the No. 1 regional spot, which is now occupied by SLUH (Mo.).
For the regional rankings, VISIT THE FULL RANKINGS PAGE (Note: The Top 25 rankings are updated on Tuesdays).
The state rankings also are updated. In order to view the state rankings, visit that state's home page and select boys or girls rankings.
New State No. 1s this week are BOYS – Agawam (Mass.), Fairfield Prep (Conn.), Fargo Davies (N.D.), Las Vegas (Nev.), Maple Grove (Minn.), Milwaukee Marquette (Wis.), and St. John's (D.C.); GIRLS – Bishop Feehan (Mass.) and Pilgrim (R.I.).