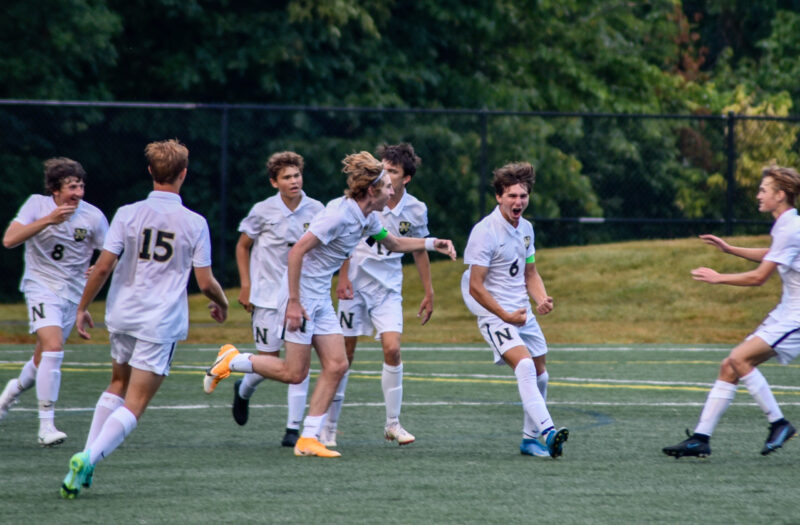 Posted On: 09/10/21 7:08 AM
One of the most anticipated matches in the Midwest this season takes place Saturday when FAB 50 No. 20 Noblesville (Ind.) takes on No. 1 St. Ignatius (Ohio) at Indiana-Fort Wayne. To get ready for this marquee matchup, we will take a look at Noblesville. Despite an 8-0-1 record, the Millers will come in as underdogs, but they are not to be taken lightly.
In the goal-scoring department, the Millers are led by senior midfielder/striker Palmer Ault Palmer Ault F Noblesville | 2022 IN . Ault is one of several returning all-district players from a year ago. So far this season, Ault has racked up 11 goals to go along with five assists. His film shows what a dynamic and exciting player he is. Ault's highlight tape demonstrates that he does very well picking the ball up in midfield and driving at defenders. He shows that he is not afraid to take on a defender one-on-one. Ault demonstrates outstanding composure. When he is in front of the goal, he keeps his cool and applies the finish.
Helping round out one Indiana's best attacking lines is senior Spencer Holland Spencer Holland F Noblesville | 2022 IN . Holland was also named to last year's all-district Squad. Like Ault, Holland has gotten off to