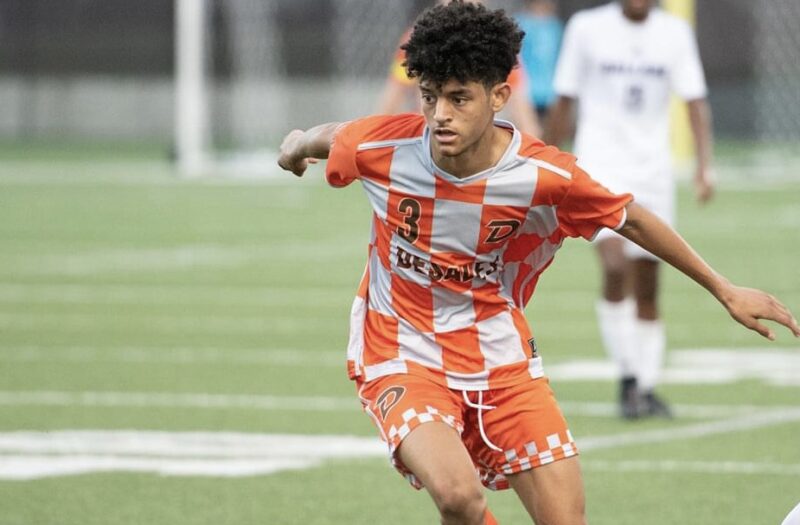 Posted On: 09/10/21 5:07 PM
Two Kentucky 6th Region teams, Bullitt East-Desales, battled it out, and here are some players who stood out from the match:
F Colin Elder, Bullitt East, Jr.
Elder had a solid showing in this matchup.
He came away with the lone goal for Bullitt East. He currently has 12 goals in six games. Elder is a very skilled forward who will carry East throughout the season. He can knock one in from any location on the field. College coaches need to keep an eye on Elder as he shows great maturity on and off the field and is a solid leader for Bullitt East.
D Travis Moss, Desales, Sr.
Moss had a big performance in this match. He came away with one goal in the 2-1 win over Bullitt East. He is a very physical defender who is not scared to take a chance on the field. Look for Moss to be a key player come time for the postseason in the 22nd district.