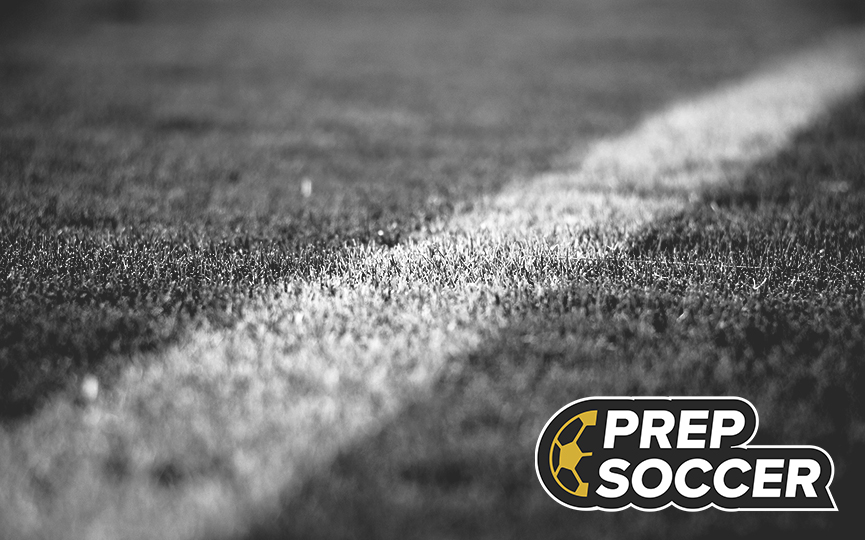 Posted On: 09/8/21 6:01 AM
Here are players who stood out at The Purples Classic in Bowling Green, Ky., this past Saturday:
GK Clayton Brooks, St. Xavier, Sr.
Brooks had a solid showing this weekend as he recorded four saves and a 4-0 shutout. He is quick, tall, and displays a strong soccer IQ. He currently has three complete-game shutouts this season.
D Eric Hicks, Marshall County, Sr.
Hicks came away with one goal but more importantly, his leadership on the field helped lead Marshall County to a decisive win over one of the top teams in Elizabethtown.
M Lucas Hogan, North Oldham, Sr.
Hogan had a good showing as he came away with the only two goals for North Oldham against South Warren. He was very strong in the midfield and looks to improve as the year goes along.
GK Alex Kron, St Xavier, Jr.
Kron, who just signed a one-match contract with Louisville City, had an impressive showing this weekend. He had a complete-game shutout with two saves. He will be a name to keep in mind for the rest of this season along with the 2022 season.
F Sammy Murphy, North Oldham, Sr.
Murphy came away with one goal this weekend and