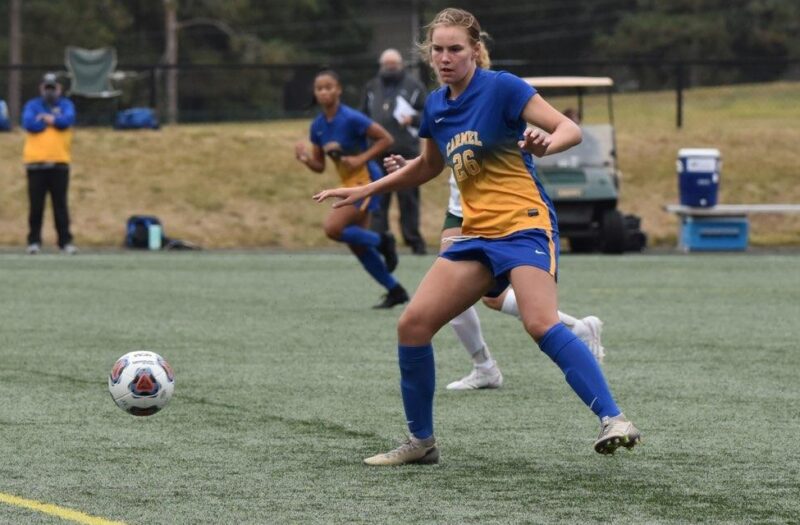 Posted On: 09/7/21 1:00 AM
If the rankings appear a bit East Coast-heavy, give it a week or two.
As teams in the Midwest, South, and West have been playing for weeks and jockeying for ranking positions, several East Coast programs inched higher and higher without playing a match. That changes this week as Connecticut, Delaware, Massachusetts, New Jersey, and the rest of the teams in Maryland, New York, and Pennsylvania start regular-season play. Those states have a combined 40 teams in the boys and girls FAB 50 rankings, and 33 have yet to play.
This is the usual FAB 50 ranking process. In the early August preseason rankings, all teams are on the same footing at 0-0. But once early-playing states begin regular-season play, the results push the losers down or out while those that do not play temporarily benefit. In this week's ranking, for example, there are six New Jersey and New York teams in the boys Top 10. Looking down the road, three of the six teams go head-to-head in the next few weeks and three are in the same playoff bracket, meaning they will sort it out on the field soon enough. On the girls side, 14 of the current Top 25 teams have yet to play. Again, over the next week or two, there will be plenty of results that will reshuffle the deck and, likely, bring a bit more geographical balance to the rankings.
St. Ignatius (Ohio) boys and Noblesville (Ind.) girls remain ranked No. 1. On the boys side, St. Benedict's (N.J.) stays at No. 2, followed by Delbarton (N.J.) at No. 3. Those teams square off Sept. 19 at Delbarton. No. 4 is Pennington (N.J.), which plays St. Benedict's later this month. On the girls side, McDonogh (Md.) is No. 2 followed by Eastern (N.J.) and Portland Jesuit (Ore.).
VIEW THE COMPLETE Top 50s — FALL BOYS | FALL GIRLS
REGIONAL RANKINGS — FALL BOYS | FALL GIRLS
The highest-debuting teams this week are Fishers (Ind.) boys and Pope John Paul II (Tenn.) girls. Fishers debuts at No. 21 after tying previous No. 10 Noblesville (Ind.) last week. Fishers was ranked No. 2 in the state and No. 13 in the region, but move up to 2 in the state and 3 in the region, just behind Noblesville. Pope John Paul II checks in at No. 34, just one spot behind Sacred Heart Academy (Ky.). Those teams tied at the Smoky Mountain Cup.