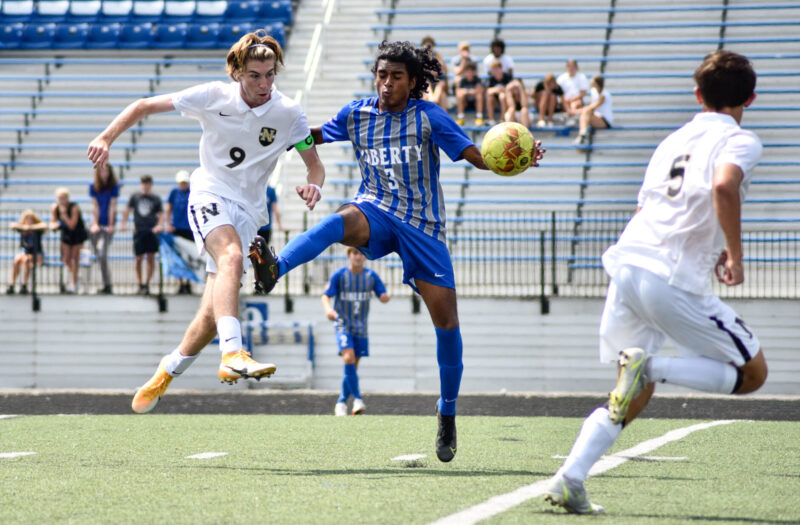 Posted On: 09/14/21 8:01 AM
The first week of girls soccer play in New Jersey brought about some rankings surprises as the FAB 50 sees its first major churn of the season.
Twelve new boys teams and nine girls teams join the rankings, which means a turnover of 21 percent. In most weeks, the churn rate is between 12-16 percent. Of course, most of that turnover is in the lower half of the rankings, but there's still movement near the top of the charts.
Portland Jesuit (Ore.), which is riding a 22-match shutout streak, jumps from No. 4 to No. 2 in the girls rankings. On the boys side, Martin Luther King (N.Y.) inches into the Top 5 after Marquette (Wis.) slipped a few spots following a tie with unranked Chaminade (Mo.).
The next two weeks will really sort of the run for No. 1, especially on the boys side. This Sunday, No. 2 St. Benedict's (N.J.) faces No. 3 Delbarton (N.J.). The weekend after St. Benedict's takes on No. 4 Pennington (N.J.).
St. Ignatius (Ohio) boys and Noblesville (Ind.) girls remain ranked No. 1.
VIEW THE COMPLETE Top 50s — FALL BOYS | FALL GIRLS
REGIONAL RANKINGS — FALL BOYS | FALL GIRLS
The highest-debuting teams this week are Christian Brothers (Mo.) boys and Upper Arlington (Ohio) girls. CBC, under the leadership of high school soccer's all-time winningest coach Terry Michler, ran off three wins last week, including a decision over regionally ranked Gateway Legacy (Mo.). The results allow CBC to check in at No. 17 this week. Upper Arlington, with one of the nation's top high school goalkeepers, debuts at No. 22.