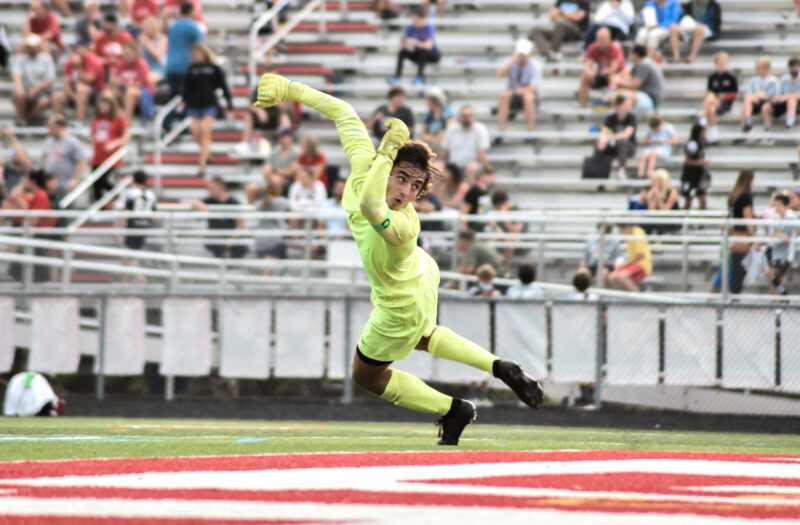 Posted On: 09/13/21 12:56 PM
Throughout the season, PrepSoccer.net will focus on the top candidates for the PrepSoccer All-America honors. Today, we check out the leading candidates in goal for fall-playing states. Seven of our nine leaders already have committed to NCAA Division I programs.
TOP ALL-AMERICA CANDIDATES
(in alphabetical order)
Eric Axtman Eric Axtman GK Central Dauphin | 2022 PA , Central Dauphin (Pa.), Sr.
Axtman committed to Lafayette last week, just before Central Dauphin started regular-season play. In the team's lone outing, Central Dauphin routed Cedar Cliff 10-0.
Ryan Friedberg Ryan Friedberg GK Westfield | 2022 NJ , Westfield (N.J.), Sr.
The 6-foot-4 Cornell commit needed to make only one save in Westfield's 3-0 winning debut last week against Union. He also played for the school's basketball team the past two school years.
Zach Glesius Zach Glesius GK Avon | 2022 OH , Avon Lake (Ohio), Sr.
Glesius might fly beneath the radar since Avon Lake is not a household name when it comes to Ohio high school soccer. However, he has committed to Virginia Tech and has posted a pair of shutouts this season.
Patrick McLaughlin Patrick McLaughlin GK St. Ignatius | 2023 OH , St. Ignatius (Ohio), Jr.
The 6-foot-2 junior keeper already is being courted by