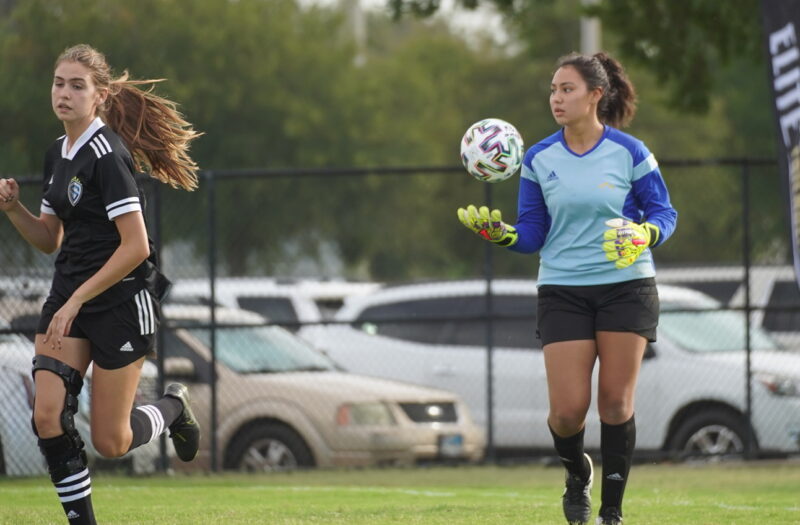 Posted On: 09/10/21 2:14 PM
Each August, the Elite Friendlies in Texas brings together girls soccer club teams from every significant league for a weekend of competition (ECNL, GAL, NPL, FDL, ECRL, LHGCL). More than 190 teams participated in this year's event. Here are the Class of 2026, 2027 -- and even one 2028 -- standouts, provided by sources at the site and team contacts:
2026
M Lauren Alvarez Lauren Alvarez F TX , FC Dallas U14 ECNL — Plays the 6 for FC Dallas. Alvarez is a relentless midfielder, consistently leading FC Dallas in distance covered and dispossessing her opponents. She is dominant in the air.
M Kacy Corcoran Kacy Corcoran M TX , DKSC 08 ECNL — Ran the show in the Saturday game 5-0 win vs. FCD 09 ECNL scoring and assisting.
F Keira Floyd Keira Floyd F Guyer | 2026 TX , FC Dallas U14 ECNL — Scored the first goal to beat Lonestar 2-0. Floyd was consistent all weekend, creating scoring opportunities for FC Dallas. She can beat players in various ways...dribbling and combining to create her own opportunities. She is extremely versatile and has a great physical presence.
CB Faith Freeman, NTX Celtic ECNL 08 — Faith had outstanding presence,